"Women's Bliss" Essential Oil Kit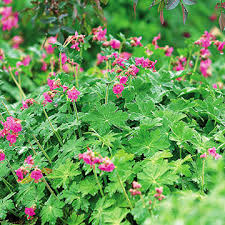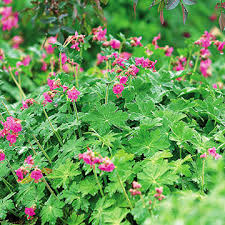 sale
"Women's Bliss" Essential Oil Kit
BERGAMOT
CLARY SAGE
GERANIUM
YLANG YLANG
CEDARWOOD
VETIVER
LAVENDER
+ 2 FREE OILS IN SEPTEMBER: COPAIBA & SALUBELLE Skin Beauty Blend (value of 178 euros)
+ WOMEN's BLISS E-BOOK
The Women's Bliss Kit includes:
Seven of ATEEKA's favorite essential oil choices from doTERRA that support YOU as a woman . . . and the women around you. Most of these oils are also very useful for every member of your family and friends too!
Bergamot - Wakefulness, Peace and ability to BE in the world (15 ml)
Clary Sage - A gem for all women, hormone balancer and steady for the nervous system.
Lavender - Best friend to your Central Nervous System
Geranium - The shapeshifter . . . Takes the form of what we need. (15 ml)
Ylang Ylang - Awakening Hara, sensuality, sexuality, hara and pelvic flow . . . Becoming a flower (15 ml)
Cedarwood - Centering upon the inner vertical axis (15 ml)
Vetiver - Ultimate roots . . . rooting here on Earth (15 ml)
ORDER THIS KIT BEFORE 15 SEPTEMBER and receive 2 special OILS for FREE
Copaiba - For who knows me . . . Copaiba has been one of my favorite and most used essential oils ever since doTERRA released it. Copaiba is a wound-healer on all levels . . . steam distilled from the resin of this South American tall and leafy tree. . . it's essential oil soothes, smoothes and eases tension and irritation - both physically and Oh-so-well in the etheric field. Copaiba feels like a wise elder to me . . . (15 ml)
Salubelle Blend - Talk about a DREAM TEAM . . . the rollerball blend includes Frankincense Resin, Hawaiian Sandalwood, Lavender Flower, Myrrh Gum Resin, Helichrysum Flower, Rose Flower essential oils . . . these are some of the world's most precious and healing oils all together in a blend that is both strong yet sensitive (like a woman!) for skin, connective tissue, inner and outer beauty. (10 ml)
These two free oils are a 178 euro value
2 - 10ml ROLLER BOTTLES for making your own blends from the single oils and some other little goodies for using your new oils.
Includes:
WOMEN'S BLISS E-Book by ATEEKA - 26 pages (and growing) of information, inspiration and recipes using the oils in this kit especially for women's needs.
Access to TEAM FLOWER POWER resources . . . including unlimited online education and access to FB study group and access to Flower Power only essential oil trainings and inspiration days.(This offer of online training is valid only for who is new to doTERRA)
***For who is already a member of doTERRA, you are welcome to order this kit too, via this web shop . . . and you will receive a 21 day complimentary stream of all of Ateeka's FLOWER POWER Videos for your education and inspiration.
Price includes VAT, standard shipping through all of Europe, N. America (please inquire for other countries) and 25 euro doTERRA annual membership fee.